This e-mail contains graphics, if you don't see them »
view it online

HI-Tech Signs in L.A.
// Come see our New Image.

Hello Visitor,



A significant advantage that Hi-Tech Signs In L.A. has to offer over its competition is experience. We are unmatched by any other company when it comes to the extensive successful experience in managing expansion and conversion programs. Hi-Tech Signs In L.A. understands the importance of using our experience and expertise to maximize efficiency and minimize hassles for our customers..
Hi-Tech Signs Services
Hi-Tech professional design and fabrication staff turns sign concepts into realities. We provide the services of Signs manufacturing, Installation, Graphics and design, Project Management and Repair and Maintenance with more that 30 years of experience we build quality signs for any kind of business




We Fabricate any kind of signs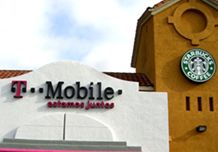 Professional and Skilled Hi-Tech Staff and craftspeople, working with the most Hi-Tech tools, can create a virtually unlimited array of signs for Hi-Tech Customers. Pole Signs,Wall Signs,Monument Signs Interiror Signs Projecting Signs and more.



Contact Us
Hi Tech Signs and Neon, Inc.
14837 Calvert St. Van nuys, CA. 91411
Phone: 818-376-0688 Toll Free: 800-320-7446
Edward Motag info@hitechsignsinla.com


You don' want to receive our news anymore »
unsubscribe